A Digital Humanities Project & Multimedia Exhibition
Sponsored by Asian American Studies (ASA) and directed by artist and Cultural Studies Ph.D. candidate Scott Tsuchitani, this project honors the ongoing life and enduring legacy of Dr. Isao Fujimoto:  scholar activist; legendary teacher and mentor; founding member of the Asian American Studies department and Community Development graduate program; and, as it pertains to sustainable practices and rural community development, a living institution in the city of Davis, the Central Valley, and beyond. 
Inspired by the community-centered, horizontal pedagogy of Dr. Fujimoto, this project takes a collaborative and multivocal approach to authorship, bringing together the work of artists, activists, students, and scholars.  Structured around Dr. Fujimoto's recently published memoir, Bouncing Back: Community, Resilience & Curiosity, the project consists of a multiplicity of forms which together comprise an exhibition titled Isao Fujimoto: Life and Legacy, shown at International House Davis in January-February of 2020 as part of the 50th Anniversary Celebration of Asian American Studies at UC Davis. 
Major portions of the project are viewable in the gallery below or via embedded hyperlinks:
Project credits and acknowledgments appear in Slide 11 in the Gallery below. 
Opening Event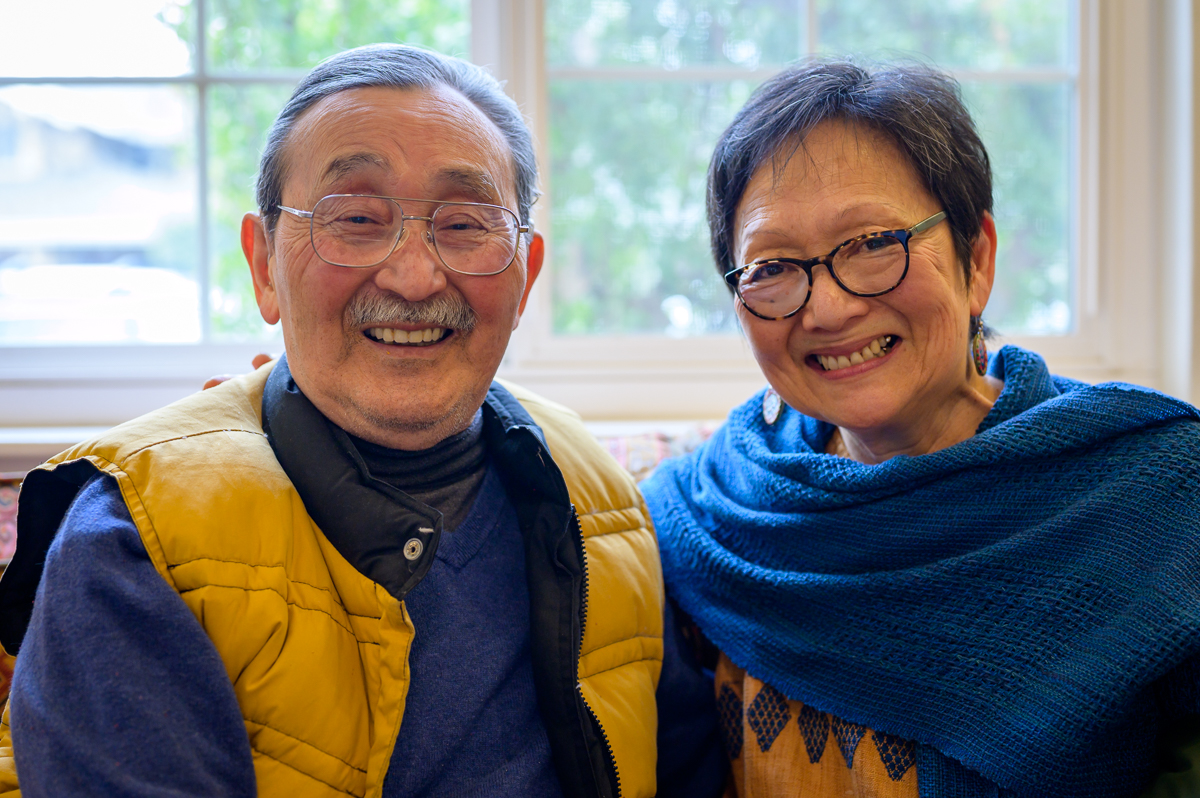 On January 25, ASA hosted an all-day kick-off event with opening and closing remarks by Dr. Robyn Rodriguez, presentation on the exhibition by Scott Tsuchitani, and three panels:
Isao Fujimoto's Life and Legacy: Scholar-Activist, Teacher and Mentor

Ellen Bepp

Jocelyn Twilla

Asian American Issues and Advocacy Today

Katya Cengel

Rhummanee Hang

Ben Wang

The Future of Asian American Studies and Advocacy at UC Davis

Dr. Ga Young Chung

Kristopher Larsen

Sung Sohn
The event program appears in the gallery below.  Video documentation is forthcoming.
This project was made possible by the generous support of the Department of Asian American Studies, George Kagiwada Library and Digital Media Lab, City of Davis Arts & Cultural Affairs Program, Imagining America, and the Department of American Studies.  Additional sponsors include Global Affairs, Center for Regional Change, and International House Davis.  Special thanks to Professor Robyn Rodriguez, media consultant Jim Bracken of Nonprofit Communications, and Dr. Isao Fujimoto.
Photo(s)