The Department of Asian American Studies offers an interdisciplinary major that examine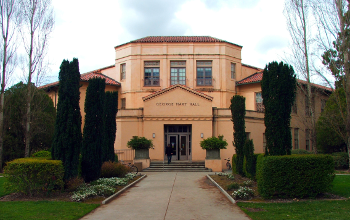 s the experiences of various Asian American groups in the United States. Pertinent to these experiences are the historical, cultural, legal, political, social-psychological, class, and gender contexts for Asian Americans.

Asian American Studies prepares students for a variety of careers. Given the multicultural nature of society and the increasing relations with different societies, many occupations seek individuals with background and expertise in ethnic relations and cultural issues. Those who major in Asian American Studies very likely do so because they see a need to gain an in-depth understanding of the politics and experiences of Asian Americans.

After graduating, the possibilities for Asian American Studies majors are endless. Graduates often enter the fields of teaching, research, government service, health careers, community advocacy, journalism, business, public policy, law, social services, etc. as well as graduate schools for advanced degrees in various disciplines. A degree in Asian American Studies offers students a rich education in the history, culture, and politics of Asian Americans provides many opportunities for majors from a wide range of backgrounds and experiences.