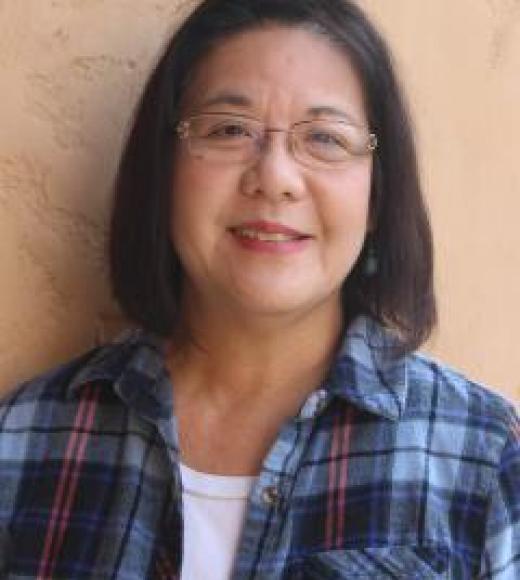 Position Title

Professor of Teaching in Asian American Studies & Gender and Women Studies
3107 Hart Hall/1219 Hart Hall
Office Hours
Thursdays 3:30-4:30pm
Bio
Education and Degree(s)
PhD, University of Wisconsin Madison
M.A., University of Hawai'i, Manoa
B.A, University of Hawai'I, Manoa
Research Interests
Feminist theory, critical race and ethnic studies, transnational/postcolonial studies, public health history, Asian American literature/history, and women, comparative approaches to gender and literature by US ethnic women, interdisciplinary animal studies, cultural studies, curriculum, and educational policy studies.
Profile
Wendy Ho, Ph.D, Senior Lecturer Academic Senate with a joint appointment in the Department of Asian American Studies and the Women and Gender Studies Program. She is an affiliated faculty member of the Cultural Studies Graduate Program, Dept. of Native American Studies, Dept. of African and African American Studies, the UCD Honors Program, WMS DE graduate group, and a number of MRGs in APIA public policy, food politics and social justice. She led the drive toward Departmental status and undergraduate curriculum innovation and increased coordination with campus sites, state, local and cultural community contacts.  Another of her proudest accomplishments has been developing one of the first Asian American Studies programs and ethnic studies requirements in the Midwest at the University of Wisconsin, Madison, and co-founding the Pacific Asian and Women's Alliance, a social and public policy group between the community and University of Wisconsin.  
She is currently on the Advisory Board of the Mellon Grant Social Justice Initiative and was on the Advisory Boards of the Davis Humanities Institute and the University of California Humanities Research Institute (UCHRI), the Dean's HArCS Steering Committee and the Executive Committee of the College of Letters and Science at UC Davis.  She is affiliated faculty on the current UCD Interdisciplinary Frontiers in the Humanities and Arts (IFHA) grant.  She is currently working on a number of institutional cross-disciplinary undergraduate and graduate research and curriculum development initiatives and transnational collaborations to radically transform educational and pedagogical structures and practices.  She is the director of the Asian American Cultural Politics research group that has forefronted annual speaker series in Critical Race Studies, Asian American Dance and Performance and APIA Sexualities.
Her current research focuses on women and gender studies, Asian American studies, feminist theory, Asian American literature and women, literature by women of color, masculinities as well as medical humanities and cultural and food/environmental/sustainability studies.  Her first book focuses on the history and literature of Chinese American writers in the United States, especially on the changing formations of gender, family and community through space and time.  She teaches courses on Intro to Women and Gender Studies, Feminist Theorizing, Asian American Women, Asian American Masculinities, Asian American History and a new seminars on Public Health, Race, Gender, Sexuality and Colonial/Empire Formations, Critical Pet Studies and Feminist Theory.
Education: Ph.D, University of Wisconsin, Madison M.A., University of Hawai'i, Manoa B.A, University of Hawai'I, Manoa