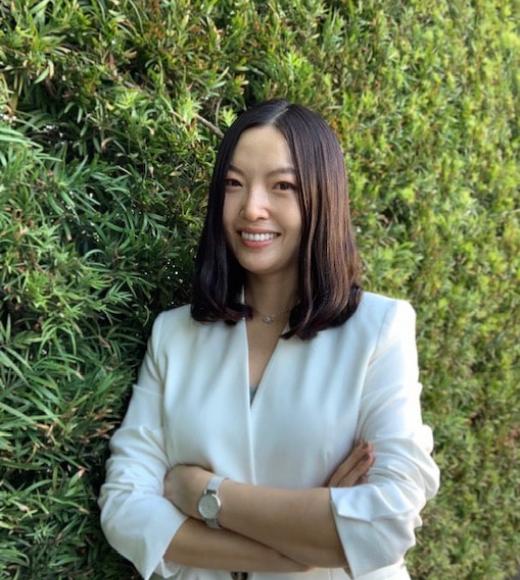 Position Title

Assistant Professor of Asian American Studies
Office Hours
Mondays and Wednesdays from 3:00 p.m. to 4:00 p.m. by appointment.
Bio
Research Interests
critical race theory, transnational migration and globalization, U.S. imperialism and militarism, citizenship, activism, gender and sexuality, youth studies, liberatory pedagogy, neoliberalization and internationalization of higher education, comparative ethnic studies, critical Korean studies
Profile
Ga Young Chung is Assistant Professor of Asian American Studies and affiliated with the Cultural Studies and the School of Education. In her research, she examines the surge of dislocation, precarity, and (im)mobility in the era of uneven globalization. Centering on political activism and resistance of undocumented migrants, she unpacks how the meaning of citizenship is dismantled, rearticulated, and reassembled in the Asia-Pacific. Chung is currently revising her book manuscript entitled "Unexpired: Undocumented Korean Youth Activism, Citizenship, and the Radical Future." Informed by transdisciplinary insights from Comparative Ethnic Studies, Critical Korean Studies, Youth Studies, and Transnational Migration Studies, her work is dedicated to expanding the field of Asian American Studies. 
Chung has three on-going projects. She is studying undocumented Korean immigrants' gendered participation in the Military Accessions Vital to the National Interest (MAVNI) program, focusing on the un-ending Cold War, militarized citizenship, and masculinity. She is also conducting a longitudinal study, which she initially embarked on in 2007 (Chung 2009), of undocumented Mongolian youth and their circular migration among Mongolia, South Korea, and the United States. Lastly, as a critical education scholar, her scholarship is grounded in where she is located – the university. She is investigating the new racialization of Asian student-migrants, so-called "international" students, and its impact on the other marginalized student bodies in neoliberal U.S. higher education.
Chung was listed as the "Teachers Ranked as Excellent" at the University of Illinois in 2017 and 2018 and selected as a fellow in the Engaged Learning and Teaching Community and the Public Scholarship Faculty Fellows Program at the University of California, Davis in 2019 and 2020. Currently, she serves as a member of the Critic's Choice Book Award Selection Committee at the American Educational Studies Association and a board member at the National Korean American Service and Education Consortium. She is also an affiliated scholar at the National Center for Institutional Diversity at the University of Michigan. Chung received her Ph.D. in Education Policy Studies (Global Studies in Education) with a graduate minor in Asian American Studies at the University of Illinois at Urbana-Champaign, and she obtained her M.A. and B.A. in Sociology from Yonsei University in South Korea. 
Selected Publications
Journal Articles
2021 Teaching Ethnic Studies Remotely Amid Global Pandemic: Rise of Xenophobia, Black Lives Matter, and Pedagogy for Liberation.

American Educational History Journal

. (Forthcoming 2021 Summer)

2019 A Critical Community Autoethnography of Place and Belonging by International Female Student-Scholar-Activists in the U.S.

International Journal of Critical Pedagogy

, 9(2). (Coauthored with Zilonka, R., Carvajal, N., Cai, X.)

2018 Divergent Paths toward Militarized Citizenship: The "Unending" Cold War, Transnational Space of Citizenship, and International Korean Male Students.

Korea Journal

, 58(3): 76-101. (Coauthored with Choi, H.J.)

2017 At the Crossroads of Change: Deferred Action for Childhood Arrivals, Undocumented Korean Americans' Political Participation, and Upcoming Challenges.

Harvard Journal of Asian American Policy Review

, 27: 67-73.

2009 Invisible Children in South Korea: Undocumented Mongolian Youth and the Politics of Recognition.

Korean Journal of Social Issues

. 18(2): 9-44.
Book
2011 Undocumented Asian Migrant Youth in South Korea. Seoul, Korea: Samchang Press. (Coauthored with Kim, D. et al.)
Book Chapters
2021 Dismantling the "Undocumented Korean Box": Race, Education, and Undocumented Korean Immigrant Activism for Liberation. In Diane C. Fujino & Robyn Magalit Rodriguez (Ed.),

Contemporary Asian American Activism: Building Movements for Liberation

. University of Washington Press. (Forthcoming 2021)

2017 Undocumented Korean Immigrant Youth Activists in the United States and the Politics of Resistance. In Moon Young Cho (Ed.), Hell-Chosun In and Out: Anthropological Research on the Global Mobility of South Korean Youth. Seoul, South Korea: Noolmin.
2015 Makeshift Multiculturalism: The Transformation of Elementary School Teacher Training. In John Lie (Ed.), Multiethnic Korea?: Multiculturalism, Migration, and Peoplehood Diversity in Contemporary South Korea. Berkeley, CA: University of California Press. (Coauthored with Abelmann, N. et al.)

2011 Undocumented Children of Foreign Migrant Workers in South Korea. In Minoru, I., Chen, G. & Shunya, Y. (Eds.), Reading Asia through Cultural Studies. Tokyo, Japan: SericaShobo.      
Op-Ed
2021 "Mirror of Hate: Atlanta Shootings and the Names We Should Call." March 24, 2021. South Korea: Changbi
Teaching
ASA 189D | Policy & Community
ASA 116 | Asian American Youth
ASA 4 | Asian American Cultural Studies
ASA 2 | Contemporary Issues of Asian Americans
In the News